Play Me A Story
Wed. 11, 6:30pm — 9:00pm
Thu. 12 — Sun. 15, 2:00pm — 7:00pm
seven storytelling, interactivity and game devices
Play Me A Story is the latest exhibition designed by Master Media Design students.
The latter explores new hybrid forms of storytelling in the mobile age. Each project explores new configurations for storytelling via classical objects of discovery: a card game, a globe, areading lantern…
Catia Ferreira Barreiras
CH
A Midwinter Day's Nightmare
A hybrid strategy game using the characters of Shakespeare as they fight for love, power, and glory. Players select their best characters from The Bard as they complete a series of open and secret objectives. A central tablet watches over the interactions of these heroes, royalties and lovers as each encounter unfolds into new tragedies narrated by the tablet.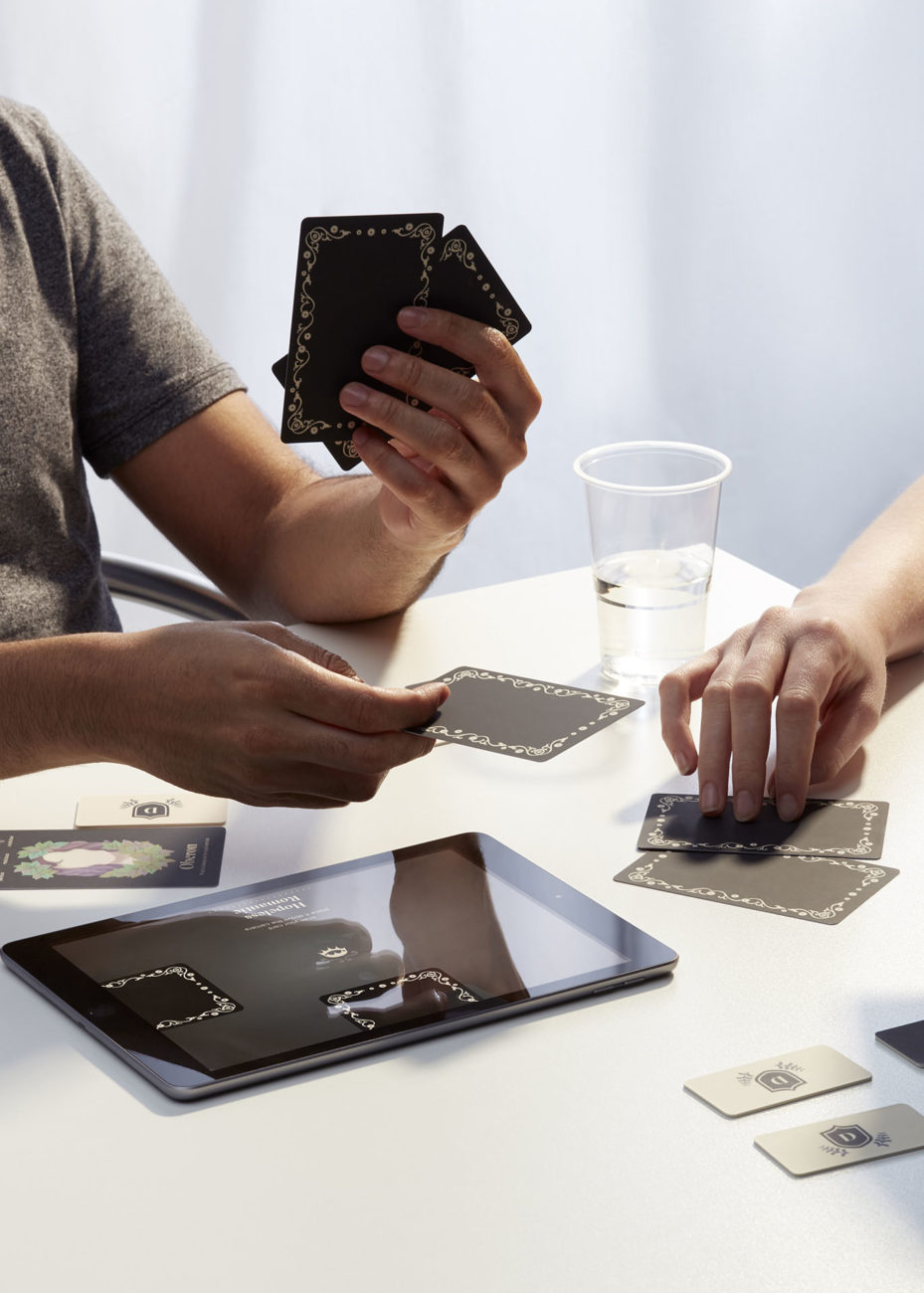 A Village in the Mountains
A Village in the Mountains is an interactive narrative inspired by the novels of swiss writer Charles Ferdinand Ramuz. You play a newly ordained priest who has recently arrived in a small village in the Swiss Alps. Its inhabitants are in shock due to the recent disappearance of a young boy. You will be in charge of investigating this affair. Which secrets shall you reveal? Which secrets should remain buried deep in the mountains?
Alan
Meet Alan, a friendly robot who needs your help to learn English. In this short and fun mobile game your goal will be to train a robot to be fluent in English until it can hold complex conversations. Beware, Alan has his own personality and quirks.
Genèse
Genèse is a curious object that doubles as a rotating globe. As it rotates an interactive tablet on its axis — one rotation per day — the tablet displays an offbeat retelling of the seven days of creation of the world. This generative landscape is altered and modified according to the interactions that people have with the tablet: a simple contact with the screen disrupts the natural cycle of creation of mountains, animals, humans, rivers, and trees.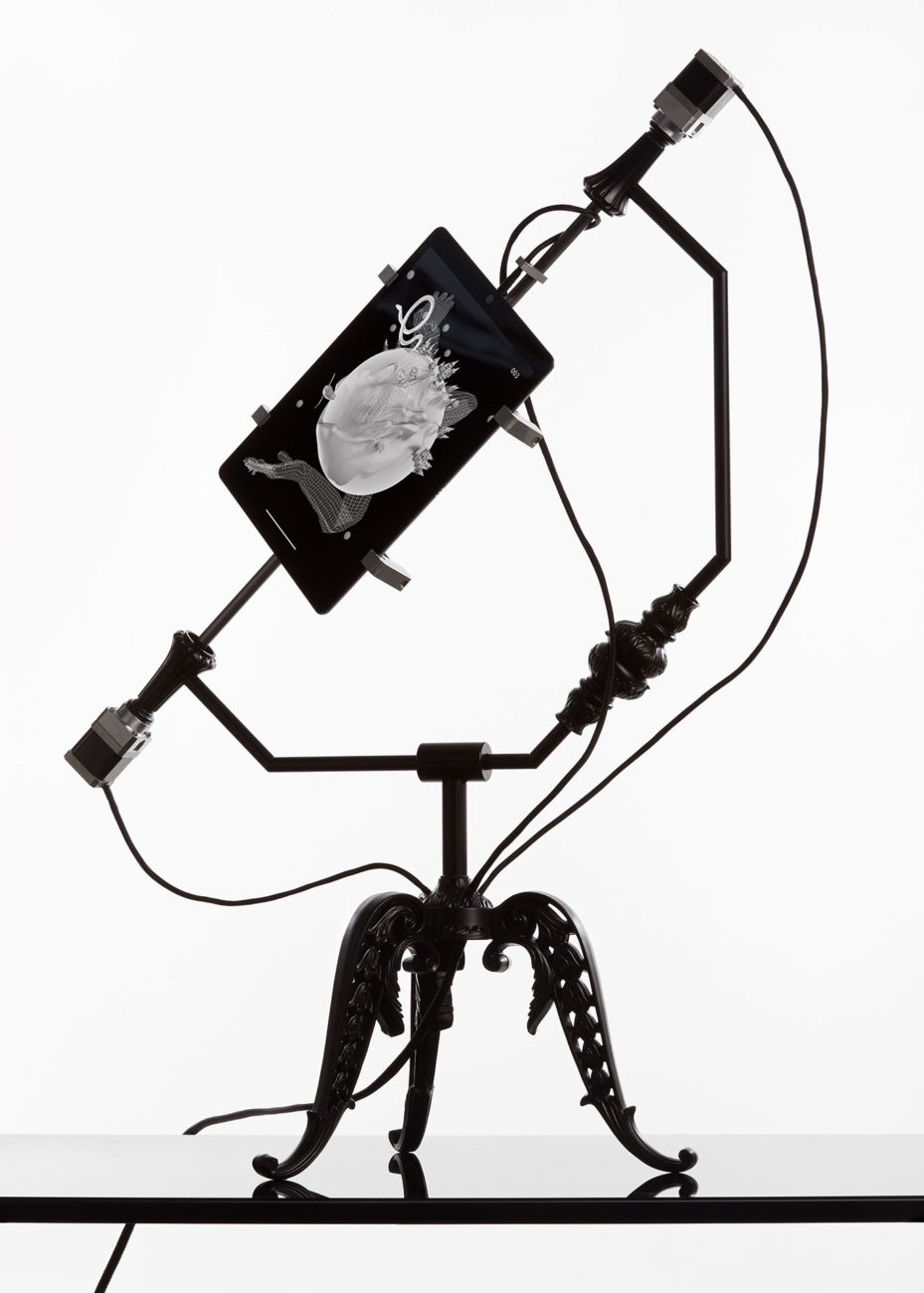 Playguido
Inspired by eurythmics, this project explores new types of interaction and experience in music learning for young children, in school or at home. Through an iterative process of research, observation, prototyping and user testing a series of musical instruments and tools were developed in a series of workshops at Jacques-Dalcroze Institute. Rather than working towards a final product concept, the focus was on identifying new interactions in music education through usability and materiality.
The Reading Lantern
tell a story by light
A 2600-year-old Chinese folktale is sent into the cloud of speech detection algorithms while a parent reads an illustrated book to their child. The Reading Lantern recognises the words as they are read out loud, animating its colours to reveal the characters and landscape of each page — creating a special atmosphere to accompany the magical moment of bedtime stories..
In collaboration with Popy Matigot.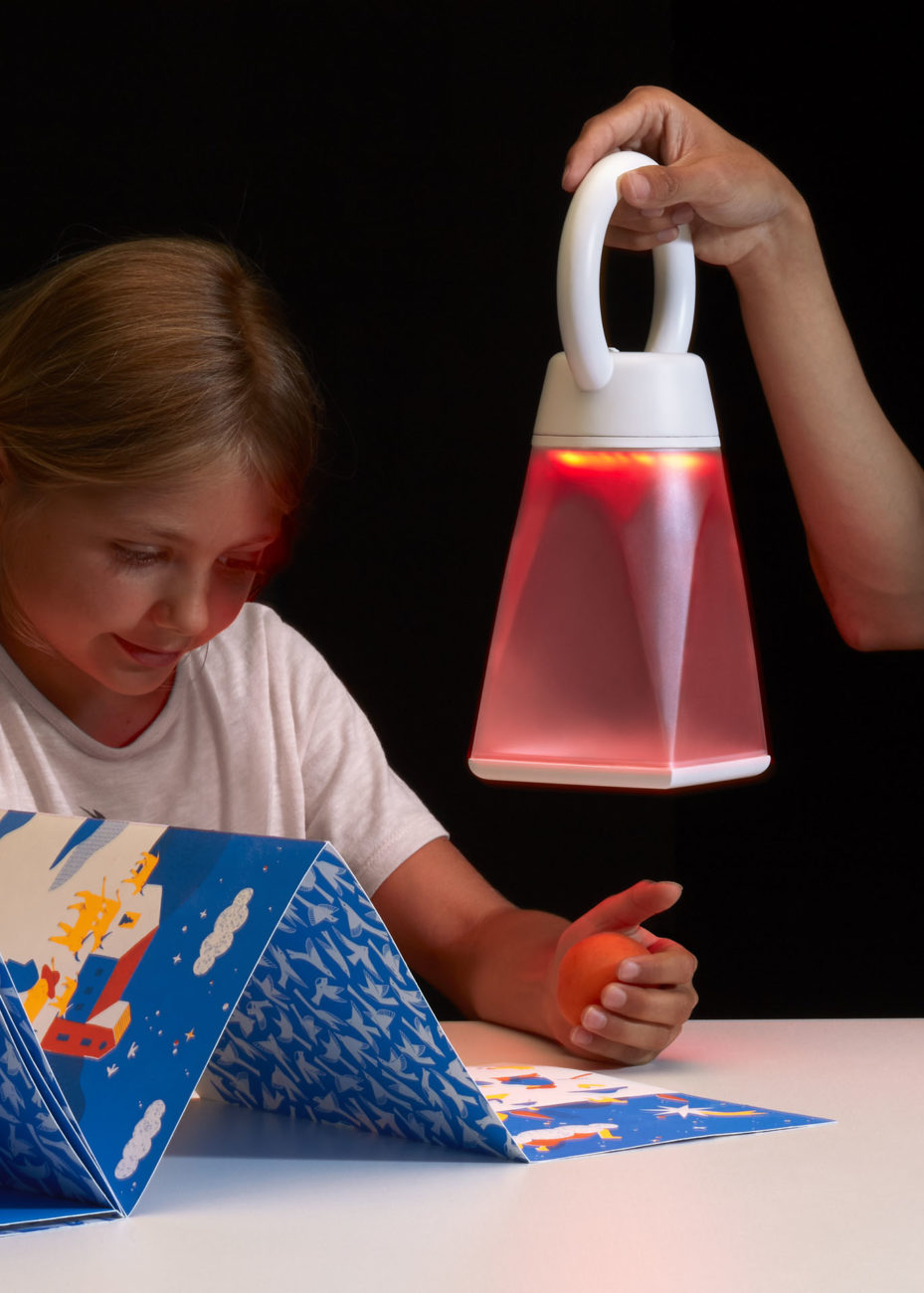 Unresolved
The enforced disappeared are those who go missing during war and conflict. Their families try to find them but unfortunately mostly reaching a dead end. Unresolved is a text-based mobile interactive narrative where you start by being Jamila, a wife of a disappeared. You are forced to make decisions that will affect you and your children. At a certain level, you will become one of your children. Their persona will be dependent on your previous decisions, and on how you, as Jamila, treated them.