The Bridge
Nikita Shalenny (UKR)
Jeu. 04 — Dim. 07, 14h — 19h
Les Subsistances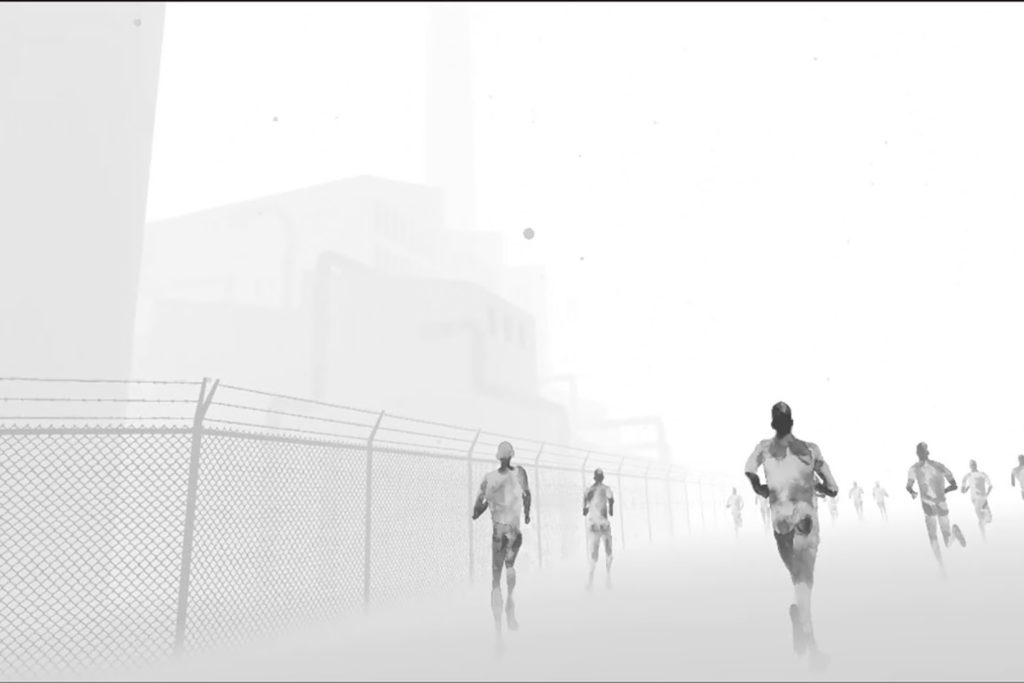 Dans The Bridge, nous dépassons les limites de l'horizon au cours d'un voyage condensé de quarante mille kilomètres à travers le monde. Tout au long de cette course, un univers apparemment sans limites se dévoile à nous. Un pont apparaît d'abord dans une nuit de brouillard, puis des silhouettes floues se faufilent dans les paysages désolés et fantomatiques, s'éloignant dans des blizzards gris et des forêts ombreuses. Sommes nous en train de fuir ? Courons-nous vers l'Histoire ? Ce voyage poétique, animé par les aquarelles de l'artiste, est une course contre la montre, contre l'homme et contre soi-même.
Production : Khora Contemporary, Khora VR, Khora Contemporary – Musique : Nadja Odesiuk.
In The Bridge, the viewer goes beyond the horizon on a compressed forty thousand kilometers journey around the world. A game of chance, the journey is the outcome of a line drawn from a bridge and further across the world, taking place in the dead of night, where fuzzy silhouettes of people tear along through desolated landscapes, fleeing into gray blizzards and shadowy forests. Based on watercolors by the artist, one setting replaces the other as the ghost like figures cross birch forests, oil fields, abandoned churches and oceans in the seemingly limitless universe.
Shalenny has long been fascinated by the idea of the bridge in his works and in this particular work he takes a bridge as the starting point for imagining a way of escaping the ongoing crisis in the land where he resides. Or as he expresses it: "The idea of escaping is unconscious, it sprouts and becomes a young tree. Every morning I go to the yard with an axe and hack it at the root, banishing the wrong thoughts. The next morning it grows above me twice, its rustling leaves talking to the wind, which have already been everywhere."
Producers : Khora Contemporary, Khora VR, Khora Contemporary – Music : Nadja Odesiuk.